Chinese medical professional groups advocate promoting salt reduction through positive labeling of food packaging
---
Core Reminder: At the 2020 World Hypertension Day series of special conferences held by the World Hypertension Alliance in Beijing recently, Chinese medical professional groups such as the Chinese Medical Doctor Association and the Chinese Preventive Medicine Association jointly proposed to strengthen salt reduction publicity, support the development and implementation of a positive labeling system for food packaging, help residents choose healthier food, reduce chronic diseases, and improve the health level of the population.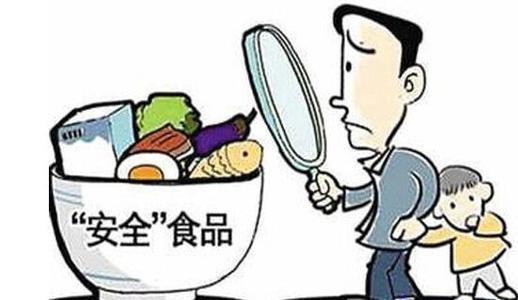 Xinhua News Agency, Beijing, October 19th - WorldhypertensionAt the 2020 World Hypertension Day series of special conferences held by the alliance in Beijing recently, the Chinese Medical Association and the Chinese Medical AssociationPreventive medicineJointly initiated by Chinese medical professional groups to strengthenSalt reductionPromotion and supportFood packagingThe development and implementation of a positive signage system to help residents choose healthier optionsFood,Reduce chronic diseases and improve the health level of the population.
Potato chips, spicy fries, ham sausages... You can't stop eating, these snacks can cause the body to consume an excessive amount of salt if you're not careful. With the rapid increase in per capita consumption of pre packaged food in China, pre packaged food has gradually become an important source of salt intake for consumers. Experts say that dietary risk factors are one of the main controllable factors that contribute to the disease burden in China, especially the excessive intake of sodium salts, which has become an important risk factor for diseases such as hypertension, stroke, and ischemic heart disease.
The proposal from the Chinese medical professional group states that the positive labeling of food packaging is one of the main forms of providing health related ingredient information, and is also one of the important policy recommendations of the World Health Organization in response to the increasing global burden of dietary related non communicable diseases. Evidence shows that positive labeling on food packaging can promote healthy food choices, stimulate food production companies to adjust product formulas, and develop healthier foods.
The front label of food packaging refers to the nutritional labeling system located on the front of the food packaging (in the main field of view), which can be strengthened and applied to nutritional labeling to promote the implementation of reducing oil, salt, and sugar. In August 2020, the National Health Commission released a revised draft for soliciting opinions on the "General Principles for Nutritional Labeling of Prepackaged Food in National Food Safety Standards", which allowed for the use of graphics, text, and other means to supplement the nutritional content table information on the front of the packaging of prepackaged food, in order to facilitate consumer understanding.
The Reasonable Dietary Action in the "Healthy China Action (2019-2030)" proposed the goal of per capita daily salt intake, edible oil intake, and added sugar intake not exceeding 5 grams, 25-30 grams, and 25 grams, respectively. The proposal states that developing and implementing an evidence-based positive labeling system for food packaging will help achieve the goals of reasonable diet and healthy China.